Are you ready for a unique school fundraiser?
Every child designs their very own fundraising items featuring their unique artwork!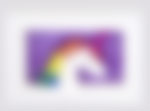 3D Product
Shadowbox
Featuring each participating child's artwork in a two-layer, 3D format, housed in a beautiful white shadowbox.
Product images not to scale.
Are the families at your school or organization ready for a unique fundraiser? An art fundraiser might be the perfect solution! With an art fundraiser, your school or organization sells fundraising products that feature kids' art and keeps a portion of the profits.
An art fundraiser is unique among school fundraising ideas because it offers families the opportunity to purchase customized items featuring their children's artwork rather than mass-produced, impersonal products.
KidsArt has been helping schools and organizations, such as PTAs and PTOs, raise money with artwork fundraisers since 1996. We've helped thousands of schools and organizations collectively raise millions. Families treasure our fundraising products not only because they feature unique artwork made by their children, but also because we offer high-quality products. While parents may not realize it, we pay particular attention to the unique details that make for fantastic, art-based fundraising products, such as retouching artwork where necessary and ensuring that colors are vibrant.
Additionally, we're dedicated to creating a fundraising experience for schools and organizations that's unique in its simplicity, ease of execution, and potential for creating a school fundraiser that parents and students not only appreciate but can't wait to participate in!
Fundraising Products Featuring Each Participating Child's Unique Artwork
Families treasure our heartwarming fundraising items.
An art fundraiser that's easy to run...

Draw Artwork
Have children draw artwork on Picture Forms (provided)

Collect Orders
Send home a letter to families to collect orders

Submit Group Order
Submit your Group Order to KidsArt

Distribute Products
Distribute your products at your school or organization
Typically, PTAs or PTOs run a KidsArt fundraiser, often with help from their associated school. We highly recommend that if your PTA is considering a KidsArt fundraiser that you check with your children's school to see if they're interested in helping. Many organizations receive best results when artwork is drawn in a classroom setting, and many school administrations are happy to help integrate a KidsArt fundraiser into the art curriculum. Art fundraisers present a unique opportunity to incorporate art instruction and lessons about creativity into the fundraising process.
Reasons to Raise Money with KidsArt
Unique
A unique school fundraiser that features personalized products rather than mass-produced items.
Educational
A KidsArt fundraiser provides an educational opportunity to incorporate art instruction into your fundraising efforts.
Creative
Creativity is encouraged! Students will enjoy having a creative project that utilizes their imaginations.
Profitable
We've helped thousands of schools & other organizations collectively raise millions!
Inclusive
We provide a range of fundraising products at varying price points to make participation more inclusive.
Treasured
Parents treasure KidsArt's fundraising products because the art is the star of each product.
What's possible?
Here's a small selection of three dimensional shadowboxes that children have designed.
Check out our shadowbox gallery for more!




Would you like a complimentary sample kit?
Our products are even nicer when they're viewed up close and in person. If your organization is considering our art fundraising program, we'd love to send you a sample kit!
Request Samples
Ready to start fundraising?
Start Fundraiser
---