Contact Us
Phone
(800) 603-7460
Email
sales@kidsartinc.com
About KidsArt
KidsArt is an art-based fundraising company specializing in helping schools & other organizations raise money through creative art fundraisers. Every child designs their very own items and families have the opportunity to purchase items featuring their child's artwork. Since 1996, we've helped thousands of schools and organizations collectively raise millions.
Schools & Organizations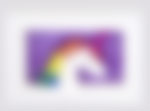 3D Product
Featured Product
Shadowbox
Featuring each participating child's artwork in a two-layer, 3D format, housed in a beautiful white shadowbox.
Individuals
Interested in placing an individual order?
Check out our page for individual orders
.
Mailing Address
KidsArt, Inc.
PO Box 654
Madison, NJ 07940