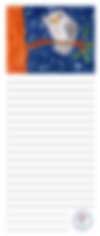 Product images not to scale.
PTAs are always on the lookout for alternative fundraising ideas. Parents may be clamoring for something new, or maybe you're just looking to mix things up.
For an alternative school fundraiser, consider a fundraiser that's creative and personalized: a fundraising program consisting of products that feature student artwork. Add excitement to your school (or PTA) fundraising efforts by offering parents the opportunity to purchase fundraising items that they will not only want but also treasure.
KidsArt's art fundraiser features children's artwork on a variety of fundraising items. The students in your school draw artwork. Your school or organization (PTA, PTO, etc.) sells items to your families, then purchases from us, so there's no up front inventory. We produce the products you order, then ship your finished products back to your school for distribution. It's that simple!
There are multiple reasons to run a KidsArt fundraiser.
First, it promotes education.
Your organization (hopefully in conjunction with your school) can use the artwork component of the fundraiser as an educational opportunity to teach art or explore creativity.
Second, it's profitable.
We've helped thousands of schools across the United States collectively raise millions.
Third, it's treasured.
Families love the products we produce because they're high-quality fundraising items that showcase the hard work and imaginations of their children!
Rather than revisiting the same old, stale fundraising ideas — consider an art fundraiser as an alternative.
Fundraising Process

Draw Artwork
Have children draw artwork on Picture Forms (provided)

Collect Orders
Send home a letter to families to collect orders

Submit Group Order
Submit your Group Order to KidsArt

Distribute Products
Distribute your products at your school or organization
Our art fundraiser has been carefully streamlined to make running a KidsArt fundraiser easy. We recommend that you have the students draw their artwork prior to sending home letters to collect orders. Preferably, you can have them draw their art in the classroom with the help of an art teacher to incorporate art instruction into the fundraiser.
Due to the educational opportunities that KidsArt's fundraiser presents — in addition to helping raise money — many school administrators are happy to help PTAs or PTOs integrate the fundraiser into the classroom or other school activities. If you're not already utilizing KidsArt's fundraiser to raise money for the art program, you might consider designating a portion of the fundraising profits to benefit the school's art program — the art room always needs new supplies!
Next, send home a letter to the parents to collect fundraising orders. We provide an online
letter creator
so that you can create and print your letters on your end. We typically recommend that you provide parents with a long weekend to complete the ordering process. When sending home the letters, you may want to include the original artwork drawn on KidsArt's Picture Forms so that the parents can view their child's artwork before purchasing.



Finally, collect your orders from the parents and assemble a group order to send to KidsArt. You'll keep your portion of the profits up front and send payment for KidsArt's portion with your Group Order. We'll produce your fundraising products and ship them back to your school or organization for distribution.
Interested in KidsArt's fundraising program?
Request Samples
Start Fundraiser