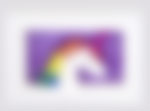 Shadowboxes
Add a new dimension to your fundraising! Shadowboxes are a fantastic fundraising item, featuring artwork in a 3D format, that schools & organizations can sell as part of KidsArt's art fundraising program. Every child has the opportunity to design their very own shadowbox.
Product images not to scale.
About Shadowboxes
Artwork is featured in a two-layer,
3D

format, housed in a beautiful white shadowbox.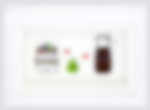 Shadowboxes feature a background layer and foreground layer. Elements in the foreground layer overlap the picture in the background layer, creating a 3D effect.
View Pricing
A Unique, Treasured Fundraising Item
The children in your school or organization will enjoy creating artwork for shadowboxes, and parents will love receiving them! Could you ask for a better fundraising idea? Here are a few examples.




An Easy Fundraiser
Our fundraising program is designed to be easy to run...

Draw Artwork
Have children draw artwork on Picture Forms (provided)

Collect Orders
Send home a letter to families to collect orders

Submit Group Order
Submit your Group Order to KidsArt

Distribute Products
Distribute your products at your school or organization
If you want to keep your art fundraiser simple, you can offer your parents the opportunity to purchase shadowboxes only. Otherwise, you might want to consider combining shadowboxes with the other fundraising products that we offer. Also, organizations typically receive best results when artwork is drawn in a classroom setting.
Fundraising Products
Every child designs their very own fundraising items
Fundraising with KidsArt

Creative & Educational
When your school or organization participates in a KidsArt fundraiser, the children in your organization have an opportunity to put their imaginations to use completing the necessary artwork. Additionally, you can use the process of drawing artwork to incorporate art instruction into your fundraiser — which serves a dual purpose of both educating and conveying the value of arts education to parents.

Cherished & Treasured
Parents cherish and treasure KidsArt's fundraising products not only because they feature their children's art but also because of the high quality of the products that we provide to your school or organization. We take time to retouch artwork where necessary and ensure that colors are vibrant.

Profitable & Inclusive
We offer a wide range of price points that enables organizations to sell both premium and price-inclusive fundraising items. Typical profit is 33% or more.
Sample Kit
Our products are even nicer when they're viewed up close and in person. If your organization is considering our art fundraising program, we'd love to send you a sample kit!
Request Samples
Ready to start fundraising?
Sign Up
---