Art-Based School Fundraising
Raise money with a unique school fundraiser that showcases kids' art!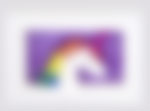 3D Product
Shadowbox
Featuring each participating child's artwork in a two-layer, 3D format, housed in a beautiful white shadowbox.
Product images not to scale.
KidsArt offers a unique school fundraiser that's academically engaging for your students and profitable for your school. Artwork-based fundraising is a fantastic way to engage your students creatively while also raising money for your school or organization. With KidsArt, Inc.'s art-based fundraiser, students draw artwork, and then your organization offers parents the opportunity to purchase various fundraising items featuring their kids' artwork.
Since 1996, we've helped thousands of schools and organizations collectively raise millions. Our art-based fundraiser features a variety of products, from 3D shadowboxes to stationery items, that feature each participating child's artwork. For your school or organization, PTO or PTA, KidsArt's fundraising program is simply profitable. You can set your own pricing for the products we offer, so schools, PTAs and other organizations that work with us typically choose to earn 33% profit or more.
Our Fundraising Products
Heartwarming and treasured fundraising items that families will love!
A streamlined art fundraiser that's easy to run...

Draw Artwork
Have children draw artwork on Picture Forms (provided)

Collect Orders
Send home a letter to families to collect orders

Submit Group Order
Submit your Group Order to KidsArt

Distribute Products
Distribute your products at your school or organization
Typically, PTAs or PTOs run a KidsArt fundraiser, often with help from their associated school. We highly recommend that if your PTA is considering a KidsArt fundraiser that you check with your children's school to see if they're interested in helping. Most organizations receive best results when artwork is drawn in a classroom setting, and many school administrations are happy to help integrate a KidsArt fundraiser into the art curriculum.
Why raise money with KidsArt's art-based fundraiser?
Families love and treasure KidsArt's fundraising items!
No door-to-door selling
It's an educational opportunity
Children gain self-confidence
It provides an opportunity to show parents the value of your art programs
The project promotes creativity
No upfront inventory
Offers financially inclusive pricing
It's profitable!
What's possible?
Here's a small selection of three dimensional shadowboxes that children have designed, just to give you an idea of the type of artwork that we see and how it's presented in a 3D format.




Would you like a complimentary sample kit?
Our products are even nicer when they're viewed up close and in person. If your organization is considering our art fundraising program, we'd love to send you a sample kit!
Request Samples
Ready to start fundraising?
Start Fundraiser
---